Frequently asked questions
How do I download my songs?
---
Each of our downloadable products comes as a large ZIP file, so please allow several minutes todownload before unzipping the file(s). Make sure you have a FAST connection to the internet or your download may time out! DO NOT attempt to download the large ZIP file(s) to your iPad,Tablet, smartphone, etc,. The ZIP file must be downloaded to a computer (desktop or laptop) first and unzipped before you can share individual songs or graphics using iTunes or email. You will have 3 download attempts, so please follow these instructions
---
What happens if I am unable to download my songs after 3 attempts?
---
Please send a note on our "Contact Us" page, and we will get in touch with you as quick as we can to support another attempt.
---
For whom are your songs developed?
---
While our songs were initially developed for children with speech and language delays, we quickly found great success with children with typical speech development. We find that our songs captivate children at an early age and can enhance their normal development. Further, those learning English as a second language have found our songs impactful in learning basic words and sounds as well as enhancing articulation.
---
Which set is right for my child?
---
While all songs will do well for children ages pre-school to elementary, we will provide a more detailed selection guide shortly. Stay tuned! For now, please use the "Contact Us" page to reach out directly. Our SLP and staff can help you make the most informed decision.
---
Can I make copies of your songs for my clients, teacher or friends?
---
No. Our material is copyrighted, so we cannot give you permission to make copies.
---
Can I make copies of your visuals for my clients, teacher or friends?
---
Yes! These visuals were created with the intention of sharing so you, your students or friends can practice at home or on the go.
---
I am an SLP, teach or parent who would love to recommed your products to others. How do I get in touch?
---
We would LOVE to work with you! Please use the "Contact Us" page to get in touch and determine our best path for collaborating.
---
Are your songs available on iTunes?
---
No, we do not sell on iTunes or other platforms currently. However, you can easily transfer your songs to iTunes after download. From there, you can play them on your phone, iPad or other devices.
---
Can I slow down your video to slow down the audio for children with processing/apraxia issues or for anyone?
---
Yes! Here is how you do it when watching our video/listening to our song on YouTube/online. You can try that on one of our videos after watching the instructional video first. Have fun!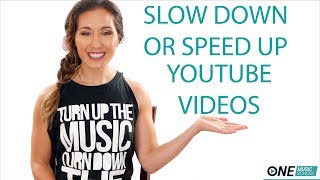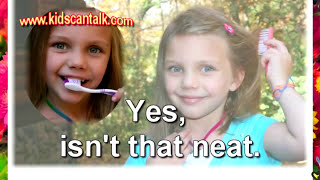 ---
Can I slow down the song/video in Windows Media Player?
---
Yes, you can! Follow the instructions in this video, and then play our song or video using your Windows Media Player and adjust the settings as directed.
Then try that on one of our videos/audio in the Windows Media Player. Have fun!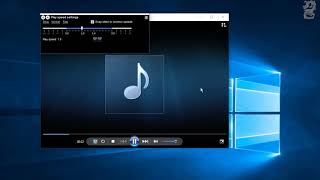 ---
---